Start main content
24 Feb 2020
HKU Science student's startup being selected as the Asian Champion in the Microsoft Imagine Cup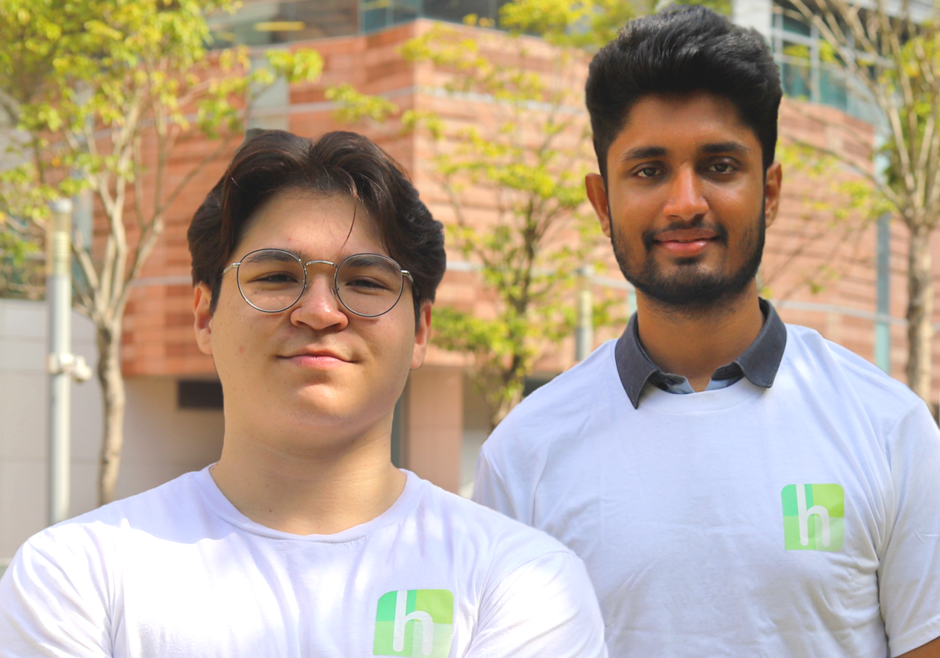 Congratulations to HKUiDendron Team Hollo for winning the Asian Champion in Microsoft Imagine Cup!
Cameron van Breda, studying Biotechnology and Science Entrepreneurship, has established startup Hollo with his teammates Piyush Jha and Natalie Lee, who study computer science and psychology respectively at HKU. Hollo, being a social tech enterprise based in Hong Kong, aims to develop a comprehensive tool for NGOs, therapists, and youth living with mental illness to advance therapy practices using technology such as Big Data and AI.
The startup equips youths living with mental illnesses, who cannot capture their experiences consistently, with a smart CBT-compliant companion app; provides low cost self-help and journaling process to aid their own journey. Hollo also equips therapists (and their NGOs), who don't have consistent, quality patient feedback to aid retentive treatment, with a back-end platform equipped with empirical and actionable findings on their patients; using the data analysis to enhance time efficiency, and construct predictive models.
The Microsoft Imagine Cup is designed to inspire students to use their imagination and passion for technology to create innovative solutions that tackle some of the world's biggest social, environmental, and health challenges.
After all, Hollo will be representing Hong Kong in the Seattle Global Final to compete for the Imagine Cup trophy in May! All the best to them!
About Hollo About the Microsoft Imagine Cup