Start main content
27 May 2020
Science student's team Hollo wins 2020 Microsoft Imagine Cup World Champion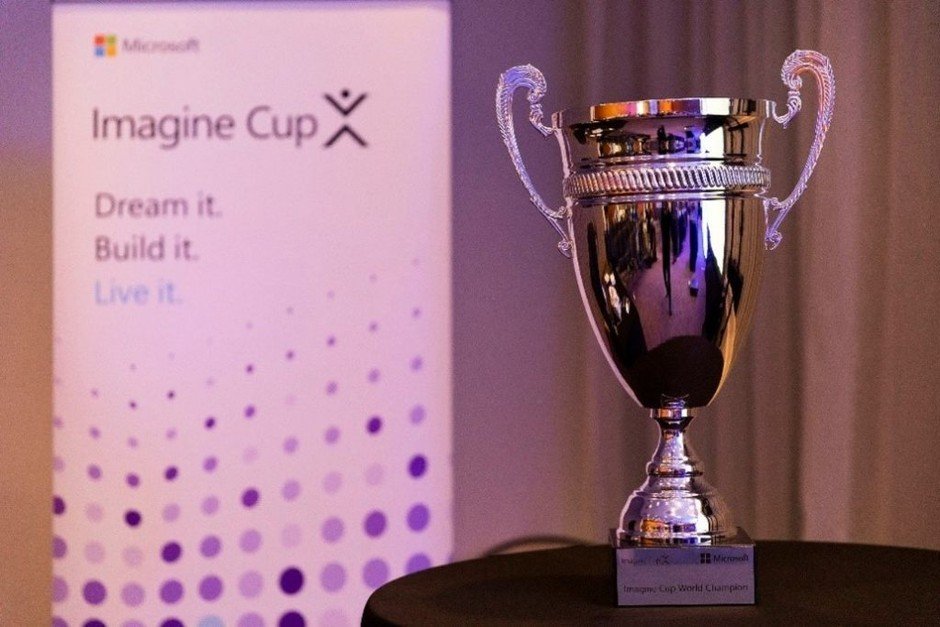 Cameron van Breda, who majors in Biotechnology and minor in Science Entrepreneurship, formed the team Hollo with his teammates and won the 2020 Microsoft Imagine Cup World Champion with a mental health companion web application leveraging Azure analytics and AI services to advance youth therapy practices. This is the first team from Hong Kong to have won the World Champion since the launch of the Microsoft Imagine Cup in 2003.

Cameron van Breda met his teammates Ajit Krishna Namakkal Raghavendran and Piyush Jha met at HKU. The team noticed that mental health aid was not reaching the younger generations in their communities effectively and envision a future of tech-based, accessible, and comprehensive mental health management tools. With this in mind, Team Hollo developed an interactive mobile app for users and a comprehensive case management dashboard for therapists & NGOs; it also presents a collaborative and scalable mental health platform which aims to cut the heavy cost of mental health care for youth and make support more accessible.
Team member Cameron van Breda said, "The experience of mental health is felt by everyone… being able to win Imagine Cup and support the awareness of mental health and be able to work on it with technology is something that's really needed in the world."
Over 28,000 students from more than 200 countries registered to take part in the Microsoft Imagine Cup and only 10 teams were selected for the Asia Regional Final. Earlier in February this year, Hollo had won the title of World Finalist in the Asia Regional Final with their impactful solution. In winning the World Champion, the team won USD100,000, a mentoring session with Microsoft CEO Satya Nadella, and USD50,000 in Azure grants.
The Microsoft Imagine Cup aims to empower students to use their imagination and passion for technology to develop innovative and inclusive solutions that tackle key societal issues. Held online this year due to the pandemic, it is the first time a Hong Kong team took home the Cup, often called the "Olympics of student tech competitions."
HKU Chief Innovation Officer Dr Yiwu HE congratulates Team Hollo: "It demonstrated the growing culture of innovation and entrepreneurship on campus among both academics and students here at HKU. We should think not only in terms of pursuing a new idea or concept for discovery, but to facilitate excellent research that results in products that impact the world. we hope HKU will incubate many successful companies with innovative products to help grow the high-tech industry and provide the younger generation with more opportunities in Hong Kong."