Start main content
UNIVERSITY AWARD
Outstanding Researcher Award 2018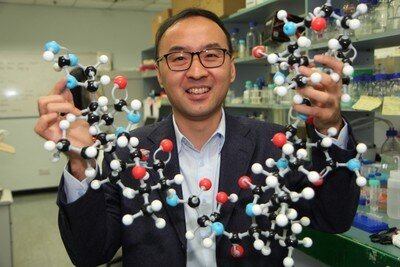 Professor Xuechen LI
Department of Chemistry
Professor Xuechen Li received his PhD from Harvard University in 2007. After a postdoctoral work at Memorial Sloan-Kettering Cancer Center in New York, he joined the Department of Chemistry at The University of Hong Kong as an Assistant Professor in 2009, and was promoted to Associate Professor in 2014 and Professor in 2018.
The central theme of Professor Li's research focuses on chemical biology of biomolecules (i.e., proteins and carbohydrates) with the aim of studying fundamental biological questions and developing potential therapeutic applications. His research interests lie in the interface of chemistry and biology/medicine. Over the past years in HKU, his laboratory has made significant contributions to the fields of protein chemical synthesis and protein modifications. Furthermore, with the in-house technology, his team has established a platform for developing new antibacterial drugs against multidrug resistant pathogens.
Professor Li is a recipient of Wuxi PharmaTech life Science and Chemistry-Scholar Award in 2013, Chinese-American Chemistry & Chemical Biology Professors Association Distinguished Faculty Award in 2016, and Croucher Senior Research Fellowship in 2018. The most exciting part in his academic career is to grow together with the young students and help them develop positive and mature attitudes, critical thinking, perseverance, and self-motivation when facing challenges and frustration.