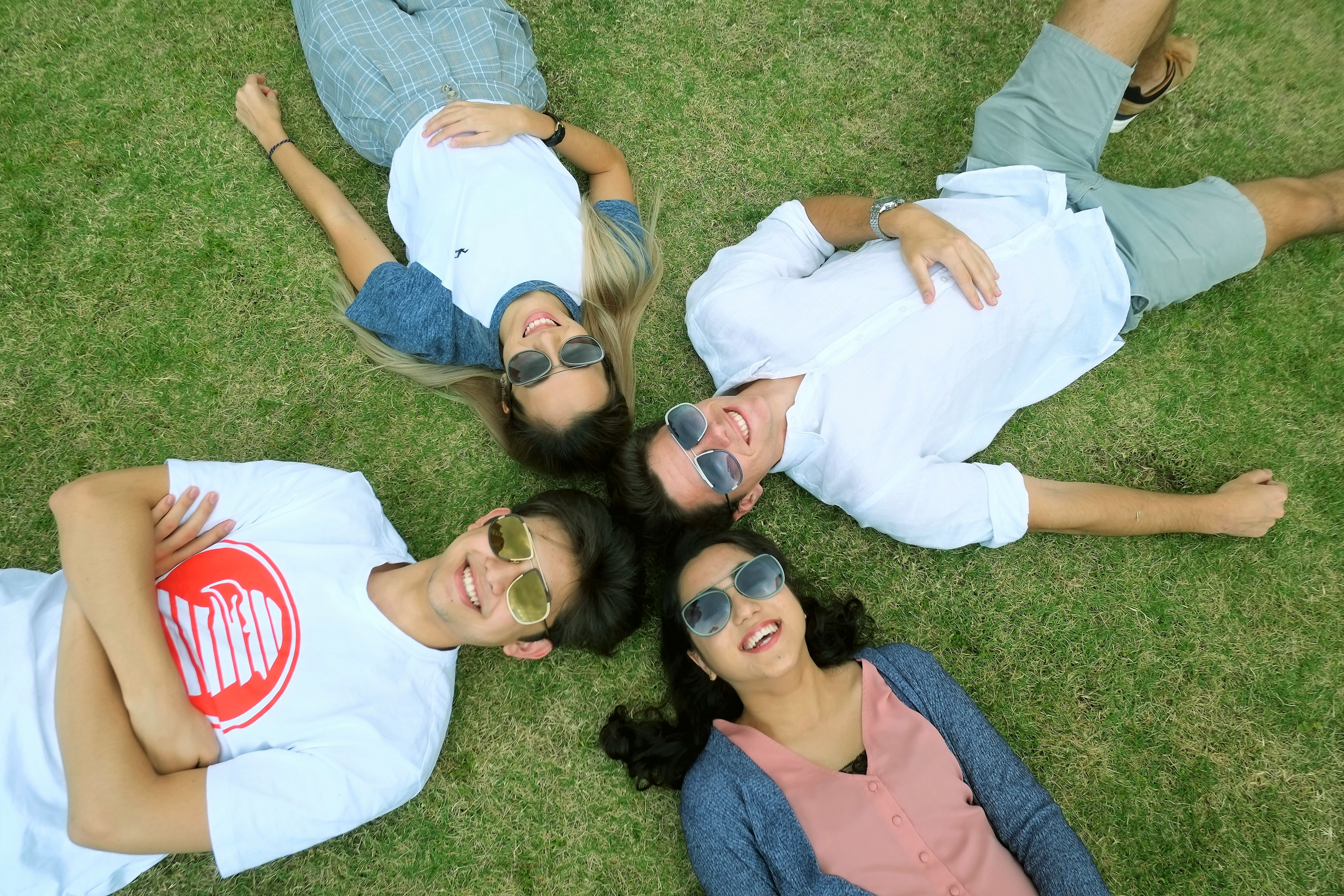 Over the years, we have nurtured generations of students with the mind of the leader and set their vision far. This pair of premium sunglasses does not only symbolise our spirit, the oak logo embedded on its hinge also links to our anniversary motto "Science Founds Sapientia; Oak Sprouts Virtus" (明德於櫟;格物以理). We hope with its towering noble strength, the Faculty can grow as vibrant as the Oak tree and scale new heights ahead.
Anniversary and Faculty elements are incorporated into the design of the sunglasses, making it trendy to suit every occasion!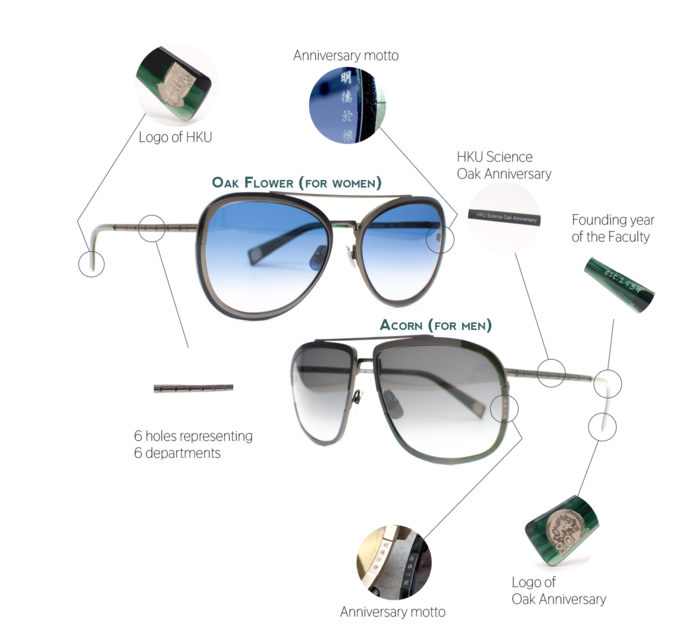 Design
Stylish and sophisticated design
Trendy colorations
Frame
High quality material in pure titanium
Lightweight and comfortable
Flexible and enduring spring hinges
Lens
ZEISS stringent optical standards
Sharp and pure vision without any distortion
100 % UV protection from UV rays
Acorn (for men): in selection of colour in Blue/ Brown/ Green
Oak flower (for women): in selection of colour in Purple/ Brown/ Green
Donate HK$3,000 to get a pair of premium sunglasses
Donate HK$3,800 to get a pair of LIMITED EDITION premium sunglasses, with your name engraved on it
*For overseas donation, delivery cost of sunglasses might be incurred.
About the Designer
Mr Simon Chim, internationally-renowned brand designer born and raised in Hong Kong, is the principal designer injecting life to the HKU Faculty of Science Oak Anniversary Premium Sunglasses series. His company Simon Says Concepts is known for quality interior designs and home decoration products, and personal brand simon chim is widely recognised across the globe.
Acknowledgements
Designer:
Mr Simon Chim - Simon Says Concepts Ltd.
Sponsors:
Carl Zeiss Vision Sunlens Asia Pacific Ltd. (Mr Isaac Wong [BSc 1986] and Mr Jackel Li)
PVT Optical Ltd. (Ms Wing Ching Lau [BSc 1997])
OBE (H.K.) Limited
Lombra Group
Anniversary motto author:
Mr Isaac Wong (BSc 1986)