For academic year 2022-23, we offer 8 workshops in 1st semester. Please refer to below for workshop schedule and details.
Please also note that HKU has introduced enhanced Covid-19 control measures. Anyone wishing to enter the campus will need to comply with the vaccination requirements of the University. For more information, please visit: https://covid19.hku.hk/control/enhanced-covid-19-control-measures-on-campus/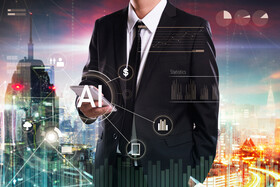 JSI0081
Artificial Intelligence Chatbots
Teacher: Dr Rachel LUI, Faculty of Science
Level: F.4 - F.6
Conversational Artificial Intelligence enables machines to understand human voice or text input in a natural way. In this workshop, we will create our own Turing Test and examine it with an AI Chatbot.
JSI0100 New
Mixed Reality in Metaverse I
Teacher: Dr Adela LAU, Department of Statistics and Actuarial Science
Level: F.4 - F.6
This course will introduce what metaverse and mixed reality are. Students will be asked to implement their avatar in HKU Campusland and have some mixed reality activities in metaverse. Students will be asked to implement an experience room of metaverse for their schools.
Remarks: When students join this course, they can form a group of 3-5 students from the same school; and they will join an AI in Metaverse competition organised by HKU SAAS Data Science Lab
Teacher: Dr Alice HUGHES, School of Biological Sciences
Level: F.5 - F.6
The natural world is incredible, with amazing species that surpass the bounds of many's imagination. Yet global biodiversity is under threat, and that threat also translates to risks to humans too.
Here we will learn about the amazing world of biodiversity, and also what we share our city with, we will learn what services different species provided, and the incredible roles they play in ecosystems. In addition we will cover why biodiversity is threatened, both regionally and more widely. We will then cover the risks of biodiversity loss and the role of development and commodity chains, discuss both the global and regional mechanisms to maintain global biodiversity, and how individual actions can make a significant difference to biodiversity impacts. The workshop will include a combination of lectures, short exercises, student discussions and presentations, so they can understand more about biodiversity, why it is threatened and what we can do to better maintain global biodiversity.
Teacher: Dr Angela TONG, Department of Chemistry
Level: F.4 - F.6
Colour is an important aspect in our enjoyment of the food we eat. The objective of this workshop is to guide participants to search the chemicals embedded in food and beverages that are responsible for the colours. Through the understanding of a variety of molecular structures, chemical separations and analyses of some colourants in the project, participants may get a taste of modem scientific research.
Teacher: Dr Tak Wing CHING and Dr Chun Yin HUI, Department of Mathematics
Level: F.4 - F.6
Mathematics is everywhere in our daily life. In this mathematics workshop series, our teachers will guide students to appreciate various topics in mathematics that find deep and interesting applications in various aspects of our everyday life. Two different topics will be covered in the morning and afternoon sessions.
Teachers: Dr David YU, Faculty of Science
Level: F.4 - F.6
We will explore the images of the Sun and the concept of celestial sphere, with demonstrating the usage of a free astronomical software. If weather permits, an outdoor solar observation activity will be performed; we will make our own solar googles and pin-hole wobservation devices!
Remarks: Students could bring their own laptop with pre-installed free software of teacher's choice. Details should be sent to participants before the workshop.
Teachers: Dr Edmond LEUNG, Faculty of Science
Level: F.4 - F.5
The civilisation and technology of humankind in the pre-historical period may be described by the type of materials used. The transition from one period to another reflects the evolution in human civilisation and technology in making and processing materials. This workshop provides a general understanding of the development of materials by humankind in history and its relationship with human civilisation.
Teachers: Dr Dong-Keun KI, Department of Physics
Level: F.4 - F.6
Have you ever wondered what would happen if materials become so thin and flat? Physicists have asked the same question for years and found various ways to explore such a 'Flatland'. Unlike how difficult it sounds, one can now get even only one-atom-thin layer using sticky tapes. In this workshop, we will talk about the wonders of such 'flatlands' in physicists' viewpoint.