Start main content
10 Jan 2019
The Secretary for Innovation and Technology Mr Nicholas Yang visited Department of Chemistry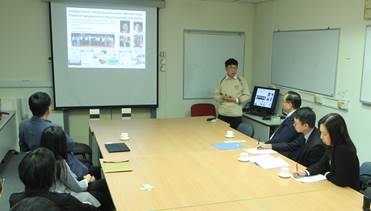 The Secretary for Innovation and Technology Mr Nicholas Yang visited Department of Chemistry on Dec 21, 2018. Head of Department and Zhou Guangzhao Professorship in Natural Sciences, Professor Chi-ming Che, firstly introduced the distinguished achievements of the department including ongoing frontier research projects, advanced collaborative projects with industry and international recognitions of their researchers. Professor Che then delineated the future development plans with creating strong impacts to the society as the focus to Mr Yang.
Followed by Professor Che's introduction, researchers at the department introduced Area of Excellence Programmes, State Key Laboratory and frontier research projects in diverse areas to Mr Yang. Professor Che concluded the meeting by emphasising that the department would continuously strive for excellence in scientific research. He hoped that Innovation and Technology Bureau would continuously devote resources in facilitating scientific research.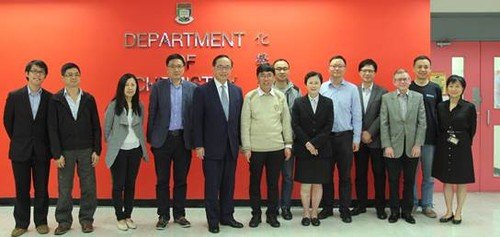 Group photos of researchers of Department of Chemistry and Mr Nicholas Yang (fifth from the left).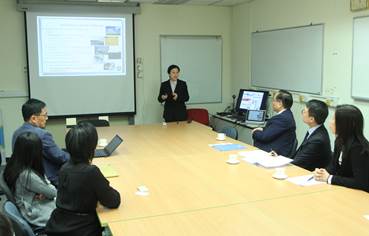 Professor Vivian Wing-Wah YAM, Chair Professor and Philip Wong Wilson Wong Professor in Chemistry and Energy, introducing her frontier research.